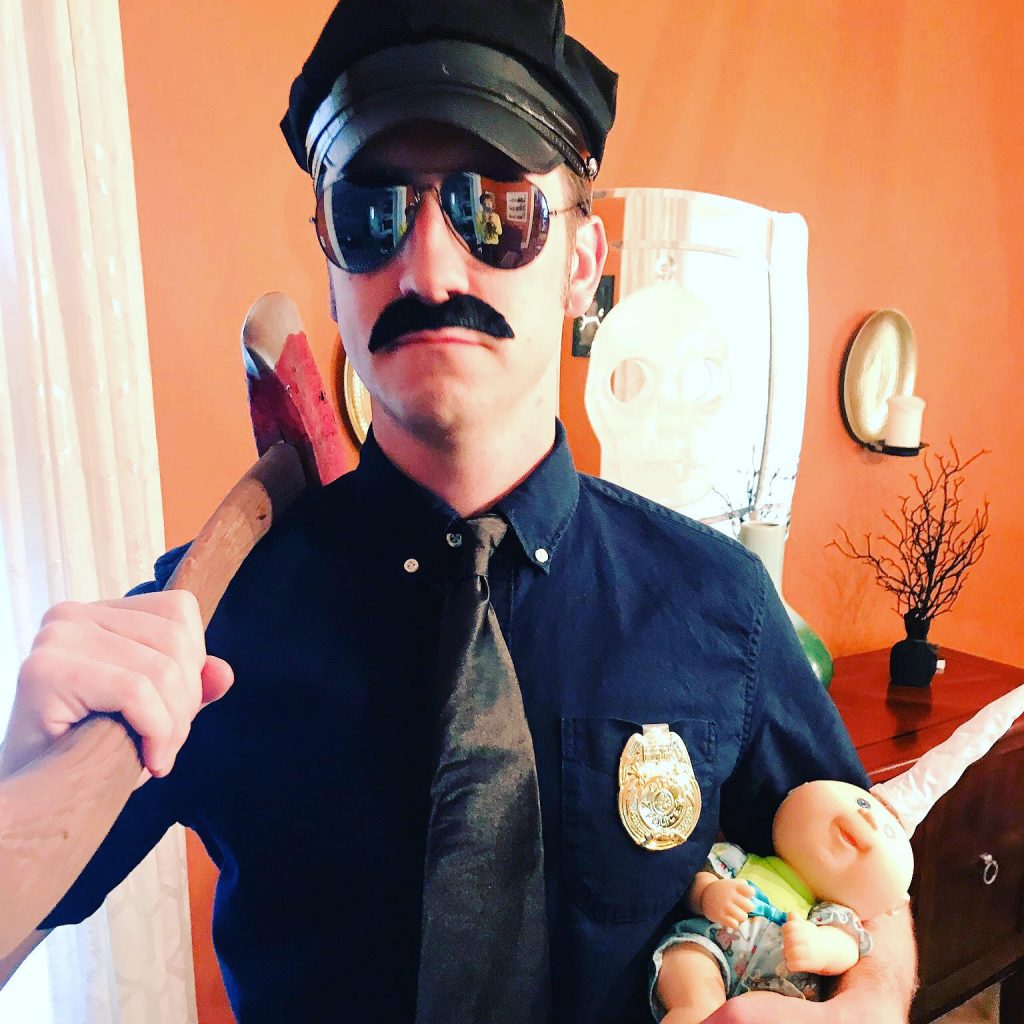 A favorite comic of mine talks about how we don't live one life, but eleven and this was the last year of my 5th life. 2018 was one of my best years, but at times it was the the saddest and most difficult. So much ended and so many new things are underway.
Let's review.
Adobe
Magento was acquired in June by Adobe for $1.68 billion. In 2013 I had 18 co-workers and now I have 18,000. Unfortunately, they decided to close the Philadelphia office. I decided not to move to Austin, so for the first time in 6 years I'll be doing something else.
My friends over at Stitch were also acquired by Talend in November, so the RJMetrics venture feels complete.
Turned 40
I got a tattoo and learned to play the ukulele.

Glitch
Glitch feels like Codepen meets Geocities. I ported old projects there and created new ones. They even included two of my projects in their 2018 favorites list! Check out my profile.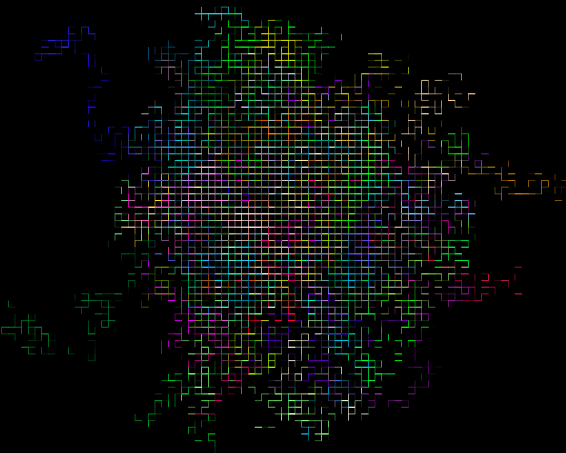 Observable
I caught a preview of this in 2017 when Mike Bostock demoed it at the OpenVisConf, but javascript's answer to Jupyter Notebooks is out. I've used it for data journalism, artsy projects, and a good way to re-use code snippets.
Data Jawn
I did less public speaking in 2018, but I gave my best talk yet at Data Jawn 2018. I used open source data tools to measure Philadelphia's negativity relative to other American cities.

Alberto Cairo
I went to see The Functional Art author's talk, Visual Trumpery, at Bryn Mawr college.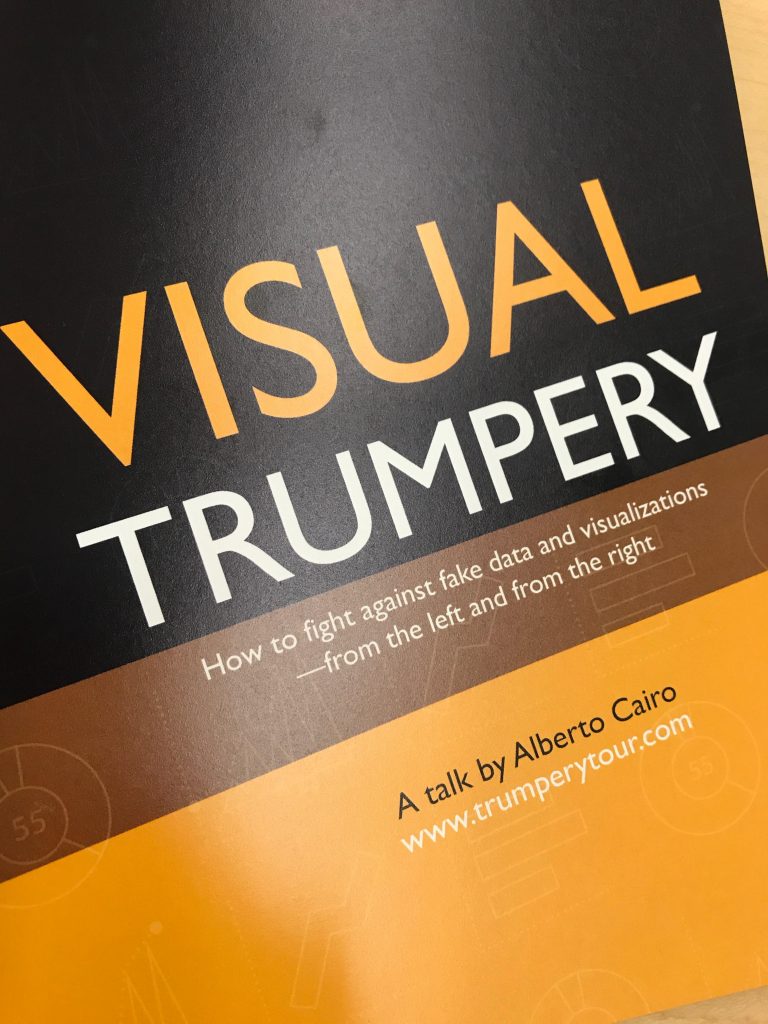 Eraserhood Forever
I finally went to the Eraserhood Forever event at PhilaMoca and listened to the wonderful Sherilyn Fenn talk for an hour. Afterwards, I won a Lynch trivia contest!
Billy Penn
I worked on two data journalism projects with Danya Henninger. One was a sentiment analysis around whether Philadelphias preferred Wawa or Sheetz and another was a quest to find the most ridden Indego bike in Philadelphia, which eventually got the meme treatment from friends and coworkers.
Odyssey of the Mind
Sasha's OM team won their regional tournament this year and competed against the top NJ teams at the state finals.
Dataviz
Visualizing the changes in my top 100 movies list 2009 – 2018 slopegraph
RJMetrics: Where are they Now? Sankey diagram
NLEast 2007: Whisker sparkline and bump chart
Music
Spotify generates year-end content for everyone and it said St Vincent was my favorite artist of 2018, but Jet Ski Accidents by The Blow was my most played song.
Shows
The Blow @ Johnny Brenda's
St Vincent @ The Queen in Wilmington, DE
Liz Phair @ Union Transfer
Sweet Spirit @ Johnny Brenda's
Memory Keepers @ Mohawk and Barracuda in Austin
Eraserhood Forever @ PhilaMoca
Beck and Jenny Lewis @ the Festival Pier
Travel
Austin (many times)
Seattle
Las Vegas
Antioch, IL
I visited NYC more time this year than ever before
Costa Rica!
Movies / TV
Mandy
Moonlihght
Annhiliation
Blade Runner 2049
Icarus
Thor: Ragnarok
The Incredibles 2
3 Billboards Outside Ebbing, MO
Frequently Asked Questions About Time Travel
Your Name
Sharp Objects
The Good Place
Dark
The Wire (Season 3)
Barry
Books
La Belle Sauvage by Phillip Pullman
Creative Quest by Questlove
How Music Works by David Byrne
The Globlet of Fire by JK Rowling
The Giver by Lois Lowry
D3.js in Action by Elijah Meeks
Radical Candor by Kim Scott
Talk Like Ted by Carmine Gallo
Sirens of Titan by Kurt Vonnegut