Anything I write about 2020 won't convey how different it was from any year of our lives. I came into the year optimistic about the new decade, but 3 months in everything changed with the COVID-19 pandemic. My office closed and my team shifted to remote work. My kids are in remote school and everything we looked forward to in Spring and Summer were cancelled.
I'm getting a divorce and moved out of the house I've lived in for 10 years.
Every year I like to look back and reflect on the things I've done or enjoyed and despite this awful, isolating year, there were some good moments.
Traveling to Punxsutawney, PA for Groundhog Day
Sometime in January I watched Groundhog Day with the kids and Sasha pounded her fist on the table and said "let's go" so we drove 273 miles to Punxsutawney and stood outside in the cold for 4 hours to see Phil emerge. It was the best thing I did all year.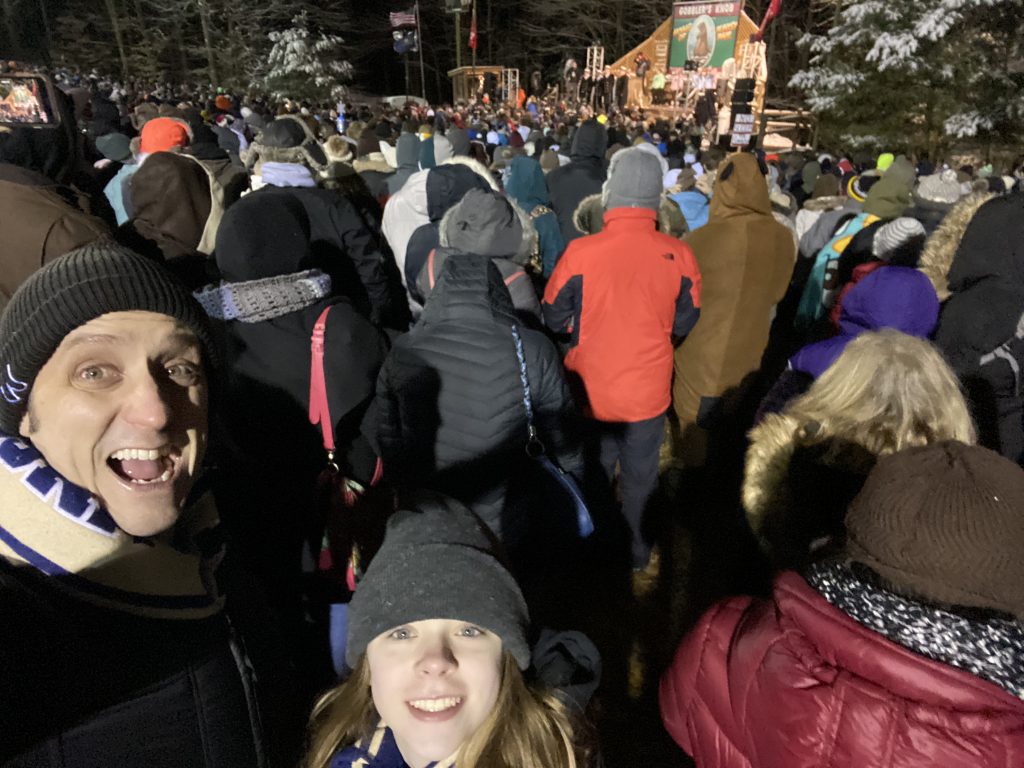 Hosting Alberto Cairo for the Philadelphia Data Visualization Meetup
We invited one of my favorite authors and dataviz experts to talk about his book and he was all set to fly to Philadelphia from Miami, but COVID forced this to be a virtual event. We had a great time anyway and hope to be back with more dataviz events in 2021.
Hosted a Dataviz Meetup at Drexel
Our last in-person Philly Data Visualization event was at Drexel and we hosted some great speakers such as Ben Kates of Compass Red, Marieke Jackson of Code for Philly, and Pulitzer Prize winner Nathaniel Lash of the Philadelphia Inquirer (now NYT)
Made some charts
Didn't break too much new ground here, but I made a treemap of my meetup's most popular hex codes, a force directed graph, a visualization of Dungeon Adventure's sales, and an update to my Automobile Death chart.
Watched an absolute ton of TV
DARK
ALLLL of Portlandia
The Boys
Lovecraft Country
What We Do in the Shadows
Halt and Catch Fire
The Mandalorian
Clone Wars
I May Destroy You
Finally finished The Leftovers
The Americans
Electric Dreams
Took a lot of selfies
You can watch my hair and beard grow as the days fly by. I think I only had one haircut in 2020.
Played some Dungeon World
Before quarantine we had an irregularly scheduled RPG group that became a weekly thing via Zoom. We usually play Dungeon World, a simplified D&D type game where I assume the role of Yegg the Thief, an upperclass outcast who takes what he wants and occasionally performs incredible feats of agility.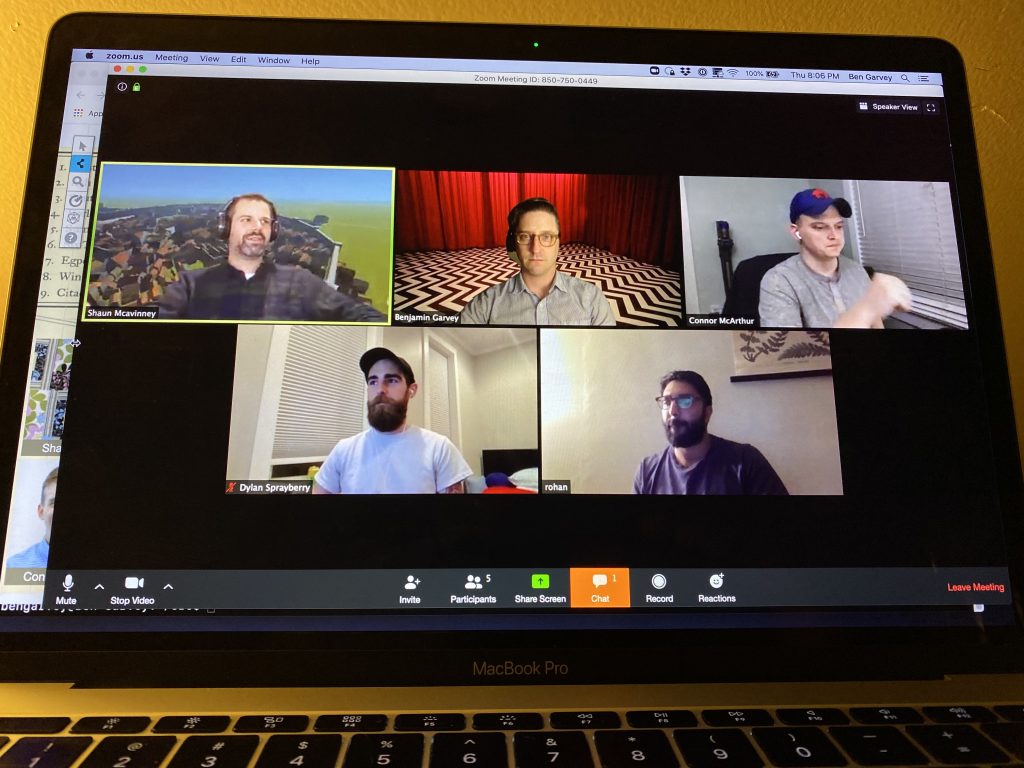 Competed in the virtual Odyssey of the Mind World Finals
Our the tournament was cancelled just days before we were supposed to compete, but my Odyssey of the Mind team participated in a virtual world finals. It was fun, but not as much as competing in person. I've been coaching a lot of these kids for 5 years now, including Sasha, and this was the best solution they've come up with so far. It's disappointing the judges didn't get to see the tale of con-artist Judy the Sloth Lady in person. I was so proud of them.

I was listed in Technically's Top 100 Philadelphia Connectors in 2020
I like to refer to this at Philly Tech's 100 Under 100 list.
Raised over $1000
At the start of the pandemic I noticed sales of Kids Dungeon Adventure going up and I felt bad about profiting from the awful situation everyone was in, so I created a coupon to allow anyone to download it for free and pledged to donate any sales to a local food bank. Many people still paid for it, as the charts below show. In 2020 we donated over $1000 to the FoodBank of South Jersey which does contactless delivery of food for families in need.
Helped get rid of Donald Trump
I spent more time and donated more money than any campaign season ever. Participating in Vote Forward was a lot of fun and felt more impactful than just tweeting about it.
Went to San Diego
I almost can't believe that I went to California in 2020 for a few days. San Diego has always been on my list of cities to visit and it was beautiful.
Had a crazy night in Queen Village
Just read this thread.
Movies
The Lure
Disaster Artist
Knives Out
Parasite
Ex Machina
Another Earth
Rise of Skywalker
Us
Portrait of a Lady on Fire
Vice
Jodorowsky's Dune
The Lighthouse
Music
Hanna by Lomelda
Everybody Works by Jay Som
Microphones in 2020 by The Microphones
Nocturnes No 9 by Chopin
The Barrel by Aldous Harding